I can shoot any kinda people for any kind of purpose in any kind of light.
my name is souleye and I'm a washington dc photographer who specializes in taking headshots of actors, models, corporate executives and business people. I wanted to be a movie maker. I didn't get a chance to study filmmaking. when I found a friend discussing his photographs on tv, it was quite a turning point for me. I said to myself 'this I can do'.
since I've always been artistically inclined, I had done illustration, painting and dabbled into all kinds of craft. after I watched that show, it came as a revelation that photography was what I wanted to do. the notion was not like I wanted to be a photographer but rather, I had always been a photographer. without knowing it, everything I had done prepared me to this.
I was going through college, mostly writing poetry as a single outlet for creativity. but now, I had truly found my vocation. since I was an english student, I was a regular at the american cultural center where I had devoured any books that was remotely related to cinematography. now I had to extend my range of interest into still photography. they had quite an extensive collection of the time life books on the subject.
in those days, you didn't refer to photography as film photography because film was the only medium. I started developing an almost obsessive interest in everything photography: film, processing, light and principles. but everything paled in comparison to the adoration that I had for cameras.
my first camera was a soviet made praktika llc with a zoom lens. I was way too happy to just have that toy and be able to snap pictures with it. it was far from perfect. the zoom had a very poor resolution. at the time I bought it, I couldn't tell the difference. but after I shot a few rolls of film with it, I could see that my prints were not very sharp.
I was shooting in black and white using the legendary kodak tri-x film that anybody who had experience taking pictures at the time was familiar with. it was a high speed film with fine grain which was suited for most shooting situations, especially when available light was low.
of course, there were slower films which were very appropriate for most situations in sunny senegal but I had seen so many pictures taken by famous photographers using tri-x that I almost fell in love with its rendition of greys and fine grain. at first,
I wasn't shooting people. I was way too busy exploring the creative possibilities of the new medium that I was just shooting around me. I would go to the beach, taking pictures of the sea, the sand and sometimes children playing with the waves. soon enough, I got bored with that praktika and was longing to get a real camera.
by the time I was in third year of college, I had a scholarship of about $100 a month. since my expenses were very small, that was leaving me with enough cash to pursue my hobby. cameras were pretty expensive but if you really wanted one, you could save over a few months to afford one. so I started shopping for one.
I was perusing the photo magazines comparing the different brands and models. the first camera that I fell in love with was the line of fujica cmeras. there were 3 models: st 605, st 701 (pictured here) and the 705. I cannot remember what the differences were but they were in performance and prices. of all the competing brands, the only one that comes to mind is konica. of all the models reviewed, it's the autoreflex t that stood out.
there was something magical about photography. everything surrounding it was just so mesmerizing. I could not go to a newsstand and seeing a photo magazine without snatching it. I would flip through the pages but the glitzy images inside were so mesmerizing that it was a matter of course when I would shell the money necessary to buy it.
though my first inclination was toward photo journalism, in the early days most of the photographers that I admired were either fashion photographers or, at a later period, abstractionists or colorists.
I can't remember now, how I felt about nikon but my guess since they were so overpriced, they were already ruled beyond my range. nikon seemed such a lofty possession that it was like a tool in the hands of some gods in olympia. the only glimpse of it was in the movies, you would have a scene in which a wealthy man on a safari would be in a shot with a nikon strapped around his neck. I would drool over a closeup displaying the nikon f brand.
I'm not sure at the time if I was even aware of the existence of canon. then, I discovered pentax – asahi pentax, as it was called then. I started getting to liking pentax so much that when the pentax k2 was out, I said 'this is it. that's the camera that I want!' I believe at the time it was costing around $350. I got it from new york, with the help of a flight attendant who was working for air afrique.
the k2 opened a new chapter because it was a robust reflex automatic camera with light metering and manual option. pentax lenses were reputed of outstanding quality, so I felt comfortable starting to shoot slides as well. my experience with the k2 was short-lived. I can't remember any significant work that I did with it. all I know is that the defining moment in my photography was when I got my contax 139.
I didn't really care for any camera that was not made in japan. what the contax had going for it was that not only it was designed in germany, it was actually made in japan through the yashica-contax merger. if that weren't enough, it was outfitted with 3 zeiss lenses: a standar 50mm, a 28mm wide angle and the to-die-for 85mm with the awesome 1.4 aperture.
zeiss was the manufacturer of the outstanding lenses that were available only to leica and contax. that 85mm lens was so awesomely sharp that it was stunning. that focal length was specifically suited for portrait. it was a good compromise between the all-purpose standard lens and a telephoto. it would produce extra sharp images that were almost distortion-free.
I had all I needed to pursue my photographic quest. a standard lens for all purpose shooting, a short telephoto for portraits and a wide angle for tight quarters or architecture. for over 10 years, that's the only camera that I used. and the bulk of my work was shooting portraits of people.
video testimonial by amina gyliard, miss black america dc 2012

read reviews about sharpfocus on google places for business.
more reviews on yelp

sharpfocus is an excellent option –
by cornelius b. – professional,
december 1, 2009
4/
5stars
If you need headshot photography that is fun and spontaneous, then sharpfocus is an excellent option. you can go from informal to formal, in a small intimate setting.
souleye is very professional –
by jeff l – model,
november 24, 2009
5/
5stars
souleye is very professional and knows the modeling industry in and out. he provided me with very informative answers and was also easy to work with"…
on insider pages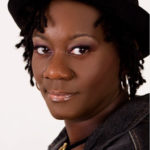 always a great experience! –
by karen s – makeup artist,
may 13, 2011
5/
5stars
souleye is a very amiable photographer who takes his time with the client to help them feel comfortable and relaxed during the shoot.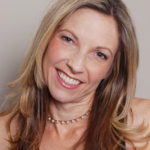 overall a very good experience –
by patti s – freelance writer,
february 24, 2009
5/
5stars
…I had so many photos to review and souleye was very professional yet artistic. the pricing for what I got is unbeatable. overall I had a very good experience"…
my portraits turned out great –
by khaleel – young black man,
march 16, 2009
5/
5stars
mr soul eye was so professional, artistic and gave good prices for his work. his work was also excellent and good quality. all I wanted were portrait pictures and they did turn out great"…
on citysearch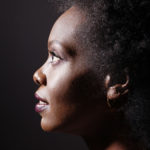 a true master of his craft –
by sonyja – model,
may 13, 2011
5/
5stars
I have an photographer wish list… and sharpfocus photography is at the top of my list. I recently had the opportunity to shoot with souleye, the founder of the studio. he is a true master of his craft"..
professional and focused –
by eli h – business consultant,
february 20, 2013
5/
5stars
I recently had headshots taken at sharpfocus photography and I had a wonderful experience. souleye was professional and focused on my needs and expectations, he made the process fun and the results are great!…
more reviews…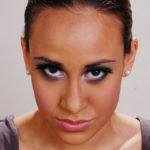 "you are a unique photographer and anyone who has the opportunity to work with you will see that!"
bella – model
so if you're an actor or model looking for a headshot photographer in dc, or a business person looking for portraits sharpfocus is a viable option.
souleye, your friendly photographer gets you in the picture!