if you're a seasoned actor, you've already had (many) headshots. if you went to drama school also, you certainly must have enough info about the requirements and even recommendations for photographers in your area who specialize in actors' headshots. but there are some people who have a knack for acting and want to try a few casting calls and see where it leads to. some may feel like a fish out of water, wondering where to start. fear not. here are some answers to the questions that you may ask.
what is an actor's headshot?
from the dictionary, 'a headshot is the photograph of someone's head'. though the definition is not totally inaccurate, we wouldn't be able to run with it. for all practical purposes, let's say that a headshot is a head and shoulders picture of a person that gives an idea of what he looks like. for actors the headshot is like an id, your top promotional tool that, along with your resume, you take to people who may hire you. you can read on some helpful tips on actor's headshots here.
purpose of a headshot
as an actor, you need headshots to send to casting directors to determine if you are suitable for a role in a movie or play. since every role is specific, the prospective actor needs to have a look that matches the character. say for instance, the casting agent is looking for someone to play the role of a tough guy, if you have a baby face, you may not be a good match. in addition to how you look, it may be helpful to express something through your photographs that can grab the viewer's attention. that is what makes headshots different from mug shots.
standard dimensions
actor headshots have been used in the movie industry since the days of film, at a time when the only way to submit a photo was in a print format. the dimensions of a headshot have ever since been 8"x10". of course before the invention of color photography, the only choice was black & white. to this day, the requirement when submitting snapshots is 8"x10" print with your name on it.
black & white or color?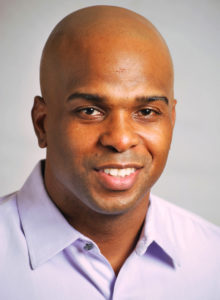 the introduction of color has brought some disruption to what was hence considered the norm. the industry was slow to adopt color as an acceptable option for headshots. but when you think about it, a color photograph gives more information about an individual than black & white – like eye color, hair, etc… it's also important to note that society changes with the introduction of new technologies. so, it's no surprise that by today's standards, color is the preferred option.
vertical or horizontal orientation?
traditionally, headshots used to be in black & white with portrait orientation. without being an expert on the topic, I took it for granted that headshots were supposed to have a vertical orientation. I wouldn't be able to tell how it came about that the horizontal option got introduced. for one thing, horizontal headshots tend to be more in line with what we're used to seeing in films. but at the same time, portraits, which predate films, have traditionally been vertical. so it takes some getting used to, seeing horizontal headshots.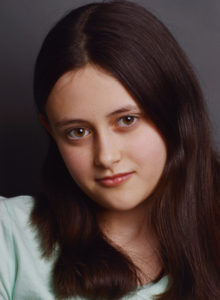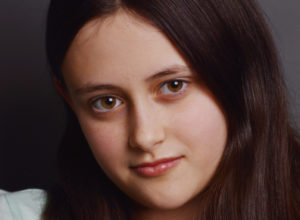 apparently, some photographers prefer horizontal, some others vertical. as a photographer, I usually look at the special composition. since in a portrait the eye tends to travel from top to bottom, I think that vertical orientation makes more sense. additionally, seems to be a waste of real estate in the image area. you have a lot of blank space on either side of the head and the only way to suppress it is by cropping the top of the head. at the end of the day, it's not a cut and dry issue but rather, a matter of preference.
glossy or matte finish?
until recently, headshots for actors were submitted only as prints. when you have to print something the dilemna is always 'should I go glossy or matte?'. both options have advantages and drawbacks. a glossy print tends to make the picture look sharper and colors more saturated. the downside is that if the photograph needs to be handled, inevitably smears with fingerprints and scratches will be more visible, thereby impacting the perception of quality. on the flip side, a print with matte finish tends to make images look soft because of reduced contrast. colors may also look dull. but those disadvantages are offset by easier handling, as matte prints absorb scratches and smears in the same way they absorb light. beyond those considerations and personal tastes, the film industry apparently, has a greater preference for matte photographs.
prints or digital files?
once you have your photos, should you have them printed as 8"x10" or will you be fine with the digital files? if the photographer was using a different medium, it could be an either/or question. since most commercial photographers today use digital capture, you get pictures on cd, dvd or sent to you electronically via email or file download. now the question is simply: 'do I need prints in addition?' the answer to this question depends on whether you have an agent or not. they will be more qualified to tell you which way to go.
some casting agencies take applications on their websites, which means that they can only accept jpegs. Since not everybody has gone all digital (yet), it's a safe bet to assume that you're gonna need prints too. also doing some research allowed me to find out that when candidates are selected, their pictures are posted on a wall so that they can be matched with the actor during the audition. so it would be safe to have at least a stack of 50 headshots and resumes to match and have them on the ready when the need arises.
where do you put the name?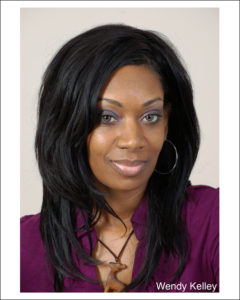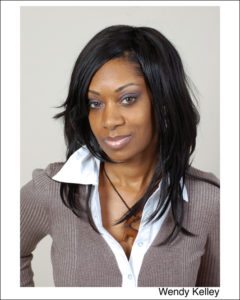 though there are no written rules, in general the name goes at the bottom of the photograph. everything else is a matter of artistic choice. if the picture is framed by a black or white border, it's customary to put the name on the bottom edge of the border in the opposite color. left, center or right? it really doesn't matter as long as it's legible. if the print is borderless, then the only option is to have the name overlap the image. in that case, it's recommended to choose an area with uniform hue or tone and use a font color that contrast with the background so as not to impair legibility. great care should also be exercised in the choice of the font and its color.
makeup and hair
first thing that we have to note is that a headshot is not a glamour shot or a personal portrait. it's almost like your business card because it provides visual information about you that a casting director is going to evaluate. so the golden rule is that it should look like you. not what you looked like 10 years ago but your present look. with that in mind, women should wear makeup the way they normally do. men don't really need makeup. the only reason why someone should request makeup services for headshots is that there are a few tricks that only a professional makeup artist knows in order for your skin to look natural on camera. otherwise, your at-home makeup may look good to you but when the photographs are taken, it can look disappointingly different. hair for women can be worn the way you normally do. as for guys, it's recommended to have a hair cut before the shoot. that will help convey good impressions.
how about retouching?
as stated earlier, your headshots should show your present look. any gimmick that is used to alter that looks defeats the purpose. so any retouching done to the photograph to smooth out skin blemishes, wrinkles will not help if you have to show up with those defects that you were trying to hide. the only allowed exception is when you have a skin condition that is only temporary like an acne breakout, you can ask the photographer to photoshop it out because it's not likely to stay forever. beside that, for the sake of presentation, stray hairs and other imperfections can be removed.
facial hair
this part only affects men (hopefully). a lot of times, aspiring male actors ask whether they should shave or keep their beard before taking headshots. there's not a yes or no answer to that. it all depends. if you want to audition for many roles, you would want to give yourself options. first consider: do you look good with or without a beard? if you like only one look, then it's no issue. but if you like both, then why not give yourself options? one of the first actors who came in to my studio for headshots had a two day old stubble. he told me of his plan to have a few shots with an unshaven look and business casual clothes. then shave and wear a formal suit and tie. that was alright with me as long as the whole shoot fit in one hour. most studios have restrooms where you can retreat during a break, cut off the beard and get a new look in a snap. aside from the beard, any other facial hair should be just trimmed in the same way that you get groomed. nothing too fancy that would take away from your natural look.
how do I attach the resume?
whether you're trying to audition for film or theater, your resume is your other piece of vital statistics that goes to the back of your photograph. the size of the headshot is 8"x10" but the standard letter size is 8.5"x11". to hand out both, it's neater if they're the same size, so there's a need for trimming. if you're artsy and want to do it yourself, you need to crop the resume paper to fit the headshot size. you can forgo that hassle by purchasing resume paper that has already been cut to 8"x10". or, if your budget allows, you can have a printer print your resume and trim it to size. Some printers even give you the option of having your resume printed directly on the back of your photos. that removes the need for stapling. in the event that the resume piece is on a separate paper, and assuming that it has been already trimmed to size, you just need to staple it on to the headshot. for instructions on how to do it, you can watch the youtube video below.
what is the average price for headshots?
there's nothing more disparate than pricing. the rate that you pay for snapshots will depend on the city where you reside and also the level of quality. quality may be relative but the greater the reputation of the photographer the higher his prices are likely to be. taking Washington dc as an example, I'd say that prices range from $150 to $450 with some as low as $99 and others as high as $750. you'd be ill-advised to seek too low prices or pay top dollar. one smart thing to do is look up different photographers in your area, compare their work. if you don't think that you're qualified to evaluate photography, ask someone with more experience. of course, if you need great actors headshots in dc, nobody beats sharpfocus photography rates.
read reviews from the photographer's past clients. now look at what they charge and decide whether what you'll pay is worth what you'll get. that's simple math. beyond the nominal price, also check for the extras, like how many photos you get – retouched or unretouched. also beware of photographers who will charge you an arm and a leg for pictures that are so manipulated people may wonder 'who's this guy?' you may end up paying more for less. if your headshots look fake, it's likely they'll not ride past the first glance.
click here for examples of actors headshots
Incoming search terms:
teen model
Asian models
interior designer headshot
teens model agency
teenmodel
Children Actresses Head Shots
young teen girl headshots
child model
blogspot model ph young artbbs
black guys super models