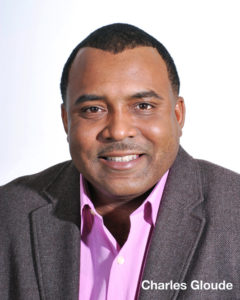 I hadn't done any photo consultation in a long while. so when I received an email from charles requesting one before booking a shoot for actors headshots, I was somewhat surprised. this guy is an aspiring black actor and I told him that there was really not much to discuss prior to scheduling a photo session. he finally decided to go along.
it was on a wednesday, and he wanted to do the photo session the same day I had another aspiring actor who also wanted headshots. working in the studio late evenings is not my favorite. that day the weather was very bad. there was winter advisory and a lot of snow was expected. considering I had to brave the elements and go to the studio, I decided I might as well book two clients.
the first guy did quite well. he was told that he looked great and could be an actor. as soon as I was finished, I got a call from charles for me to pick him up downstairs. since I had an earlier job, there was very little setup. he's a black man in his mid 40 short and medium build and a nice smile. he had quite a few scars on his face and was concerned they would show on the pictures ruining his chances at castings.
sometimes, you need to remind people that an actor's headshot must show their character. you don't wanna send pictures to a casting and show up looking like somebody else. that wouldn't get you any closer to getting a role.
when I take photos of male actors, I adjust my lighting to produce high contrast to reveal more character. from the start you could easily see his acting skills and great comfort in front of the camera. he was changing his mood and poses as we went along. if you're submitting a  headshot it's to show that you are the right person for a role you want to audition for.
a couple of days later after he made his selection, I sent him 12 pictures touched up in photoshop with all the skin blemishes gone. I don't know how a director would react if he liked the guy and met him to find all of those scars. I thought that they would be an asset rather because if you were auditioning for a tough guy role, you would have something to support it.
click to see more headshots of actors in dc