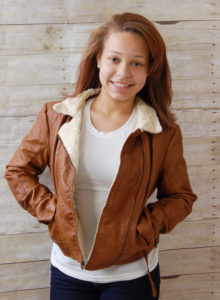 if you want to launch a modeling career and you're young and impressionable, you can be vulnerable to unscrupulous companies preying on the unsuspecting, promising you the world. modeling is not that complicated. It doesn't require advanced studies or modeling schools. you don't need to be a beauty queen. all there is to it is being able to wear clothes and accessories and make them look desirable. the whole purpose of fashion is to sell clothes. the big design labels spend huge amounts of money to make their clothes look beyond beautiful, glamorous. according to the designers, a model is nothing more than a hanger. a figure you can throw clothes on and they hang right. to be an editorial model – also known as runway model or fashion model, you need to be almost a stick figure with no curves that would draw attention to. for more info, see the previous post about the requirements to become a model.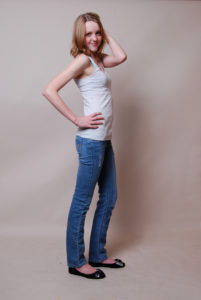 there are many types of modeling: editorial, commercial, glamour, alternative, part modeling, etc… we're going to focus on two main types because they are the most important and also the most sought after. at the top of the line is editorial – or fashion modeling. it is the highest paid category and carries a lot of cachet because they are the models with the highest visibility. they're on the pages of the prestigious fashion magazines, and they're also the ones who strut on the runway. if you don't meet the minimum requirements, you can still do commercial modeling. a commercial model pitches everything from a product on magazines or tv, to being featured on catalogs.
there's a third category of modeling between runway and commercial which is lingerie. due to the popularity of the victoria secret fashion shows, there's been a demand for models with curvier figures who are better known as victoria secret angels. they happen to be beautiful models who may not tall enough for the runway, but have an awesome look and enough curves to be flattering in lingerie. there is a lot of competition to be appointed a victoria secret angel.
once you have figured out the type you want to get into, make certain that you have what it takes. then all you need to do is have some decent snapshots that show your face and your figure. agencies can then see if they can find you jobs. most agencies have different sets of specifications on what to submit and how to submit. you can even use a cell phone to take the snapshots that you're gonna send to them. the only reason why you should use a professional photographer is to make sure that it's done right and you increase your chances of being noticed. once you submit your photos, you wait. if they like you, they'll contact you. if an agency contacts you, you can be all but certain that you're gonna get modeling jobs. they're in the business of representing models and they've got enough of a feel of what clients are looking for. so if they represent you, they're pretty sure that you are marketable. that's the easy part. after you get agency representation and you're a new face, how long will it take before you land your first gig, is the hard part.
modeling resources
model scouts.com – have you dreamed of becoming a top model but you don't know where to start? Then modelscouts.com is the place for you!
the fashion spot – the ultimate spot for the fashion obsessed including runway reviews, celebrity style and fashion, fashion and beauty trends, designers, models, and more.