there is a lot of confusion about modeling pictures. more often than not, young girls contact me about their needs to develop a portfolio. as a photographer, I believe there's a need to educate people contemplating a modeling career so that they can make better informed choices.
a model wears clothes for designers and clothing merchandisers. before you can really get an opportunity, you need to have some good photographs that show that you have what it takes. a model is simply a person who displays clothes or other merchandise. so her role, to paraphrase a designer, is just to be a hanger.
designers agreed that clothes 'hang' better if worn by a person who is as close to a stick figure as possible. female models who wear designers' clothes in fashion magazines are skinny. the ideal measurements for them are 34-24-24 – 34" for bust, 24" for waist and 34" for hips. a height of 5'8" is also required, and some other desirable criteria: attractive facial features, proportionate body shape and straight legs etc…
design houses and fashion retailers do not hire models directly. they go through agencies that represent them. modeling agencies have a good feel for what is in demand at a given moment. so that is exactly what they're looking.
an aspiring model who needs to send snapshots to agencies must simply show that she's attractive, has good bone structure, smooth skin, flat stomach and straight legs.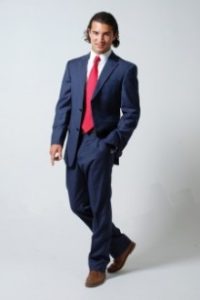 a model is not a mechanical puppet. so it's also good that she can display some personality in how she moves and looks. a model doesn't have to be perfect at posing or expressing herself in front of the camera. but she needs some level of comfort and have something unique.
a good photographer who knows all of these factors will patiently work with you to make you feel comfortable. he will coach you to get the best angles and the poses that show your assets and looks in the best light. a lot of agencies also have specifications as to what types of photographs they expect from submissions. the photographer can work with you to produce great shots. sharpfocus photography is able to take model photos that will help you increase your chances of being represented. if you're interested in submitting model pictures, you can also check the top modeling agencies.