fashion constantly projects images of glitz and glamour on our screens, billboards and magazine pages. so it's hard not to be fascinated by the catwalk of models on the runway. they wear gorgeous clothes and the brand names associated with status symbol. that encourages girls in their teens or even older to dream of becoming models.
if you're considering a modeling career, you need to understand what it takes to be a model. if you're young, and beautiful you may often hear from friends and admirers that you should model. modeling is not really about beauty. in spite of the fame of supermodels, a model's role is only to showcase fashion.
so what matters is your ability to wear a designer's clothes and make them desirable. this requires having a 'perfect body' by designers' standards. for the fashion industry it is more efficient to make the clothes a certain size. that size, referred to as size zero, corresponds roughly to 34-24-34 (bust-waist-hips). in addition to those measurements, the preferred height is 5'8″ or above.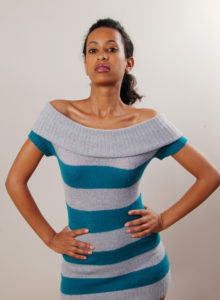 the girls who make the cut are the ones who will walk the runway in fashion shows. they are often called editorial models because they grace the editorial pages of fashion magazines such as vogue or marie claire . of course a model needs to have an attractive face.  good bone structure helps makeup artists create those awesome fashion looks that you see on the runway.
modeling is a very competitive field because of the stringent requirements. even when you're selected, you are competing with hundreds of girls who are equally beautiful. all of them are going after the same jobs as you. unless you've been discovered, you need to locate good modeling agencies, send them your pictures and hope to get a call. all you need is a headshot that clearly shows what you look like, a full body shot that gives a good idea of your body shape. It's better when you're younger because models, like heidi klum puts it 'have an expiration date'. if you're not living in a city like new york, paris, milan, you may have to relocate. it's very hard if you're hundreds of miles away from model markets where the agencies are located.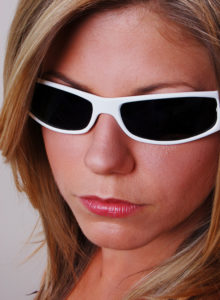 once you get agency represented, they will try to find you jobs as a new face. being a new face makes it much harder for you to land jobs. unless you have something absolutely irresistible, you're gonna have to put up with a lot of rejection. in the modeling industry, your value depends on your experience. if you're starting out, your agency will try to get you as many pictures from good photographers. that's how you build your portfolio.
until you get the cover of a big magazine, it's gonna be hard to get interesting gigs. building a good relationship with a model photographer in your area can also help in making the big jump. while you're on the 'fresh faces' book, you get sent to go-sees, which are calls from clients looking for models for a particular product. weeks and months can go by and you haven't still landed a job. not time to despair. in the meantime, you need to pay rent, food and basic necessities… in some instances, an agency will pay for travel and rent but still you may need pocket money for other needs.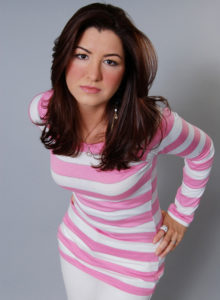 you may get some training on how to walk the runway and improve your posing skills. but you need some qualities that can make or break a model. if you want to thrive in that environment, you need to be assertive, exude some confidence and have a positive attitude. a good personality can make people more willing to work with you.
a career in modeling involves frequent travels, tight deadlines. some shows are back to back and photo shoots involve long poses in sometimes harsh climates. so physical endurance and psychological strength can help weather the toughest challenges. if you think that you have all of that, you're ready to take the plunge.
modeling resources
MODELS.com – all the fashion modeling industry news, and a professional networking tool for models, photographers, agents, etc….
The Fashion Model Directory (FMD) – features an extensive collection of biographical information on female fashion models.
if you liked this article, please share it by using the share buttons.